Here at New Lanark, we are delighted to be exhibiting ARTIST TEXTILES Picasso to Warhol until 29 April 2018. The exhibition traces 20th century art in textiles and vintage fashions with highlights including prints of work by Picasso, Warhol, Dali and Matisse. ARTIST TEXTILES was curated by the Fashion and Textile Museum in London, and has previously toured internationally to the Netherlands, USA and Canada.
This will be the first time the collection of over 200 rare and vintage pieces have been shown in Scotland!
To celebrate the exhibition we are going to be sharing a series of 'Artist in Focus' blog posts, to let you know more about these fascinating artists whose work will be shown at New Lanark…
Artist in Focus: Andy Warhol
Early Years
Andy Warhol was born on 6th August 1928 in Pittsburgh, Pennsylvania. Andy Warhol's actual name was Andy Warhola. He changed his last name and dropped the ending alphabet "a" when he moved to the state of New York to pursue a career in the arts after completing his Bachelor degree in the year 1949. Andy Warhol's parents namely Ondrej Varhola and Julia were immigrants from Slovakia. His father was a laborer and his mother used to earn by cleaning houses and making handicrafts. The couple's first child was born when they were still in Slovakia but he died before they migrated to the United States of America. They later had three sons namely Paul (1923), John (1925) and Andy (1928).
As a child, Andy Warhol enjoyed drawing immensely. He drew many portraits of his friends and family. In 1945, Andy graduated Schenley High School at the young age of sixteen. He started his studies at Carnegie Tech the following September and t wasn't long before his drawing abilities became known amongst his peers. A small number of drawings from his time at college are housed in The Warhol Museum in Pittsburgh. Warhol's primary ambition while at Carnegie Tech was to become a fine artist and possibly teach art like some of his professors. Instead, the opportunity came up to leave Pittsburgh and pursue art in New York City with Philip Pearlstein. He immediately started into the field of illustration. His aspirations in becoming a fine artist were postponed since the illustration work earned him a very good income.
2. Illustration
Andy Warhol's earliest work was for a magazine titled "Glamour". It was his first ever assignment in which he was given a task to write an article. His article was titled as "Success is a Job in New York."
3. POP!
Warhol is considered a pioneer of "Pop Art" which was an art movement during 1950s. The movement started in Britain during the mid-1950s and was initiated in America in the latter part of the 1950s. Pop art was contradictory to the well-known traditional ways of art.
4. Mixing Media
He worked with many forms of media, including: painting, printmaking, photography, drawing, sculpture, film and music. He also started a magazine (called Interview Magazine) and he wrote several books.
5. The Factory
Warhol's studio was called The Factory, which was a reference to the mass-produced nature of his artworks. He saw art as a product, the same as the clothes you wear and the food you eat. He had a very particular personal style. He had a shock of white hair and was usually seen wearing a lot of black, leather jackets and glasses or sunglasses.
6. Born in the USA
In the 1960s he produced a series of paintings of iconic American images and objects, these included: Campbell's Soup cans, dollar bills, Marilyn Monroe and Elvis Presley and Coca-Cola bottles.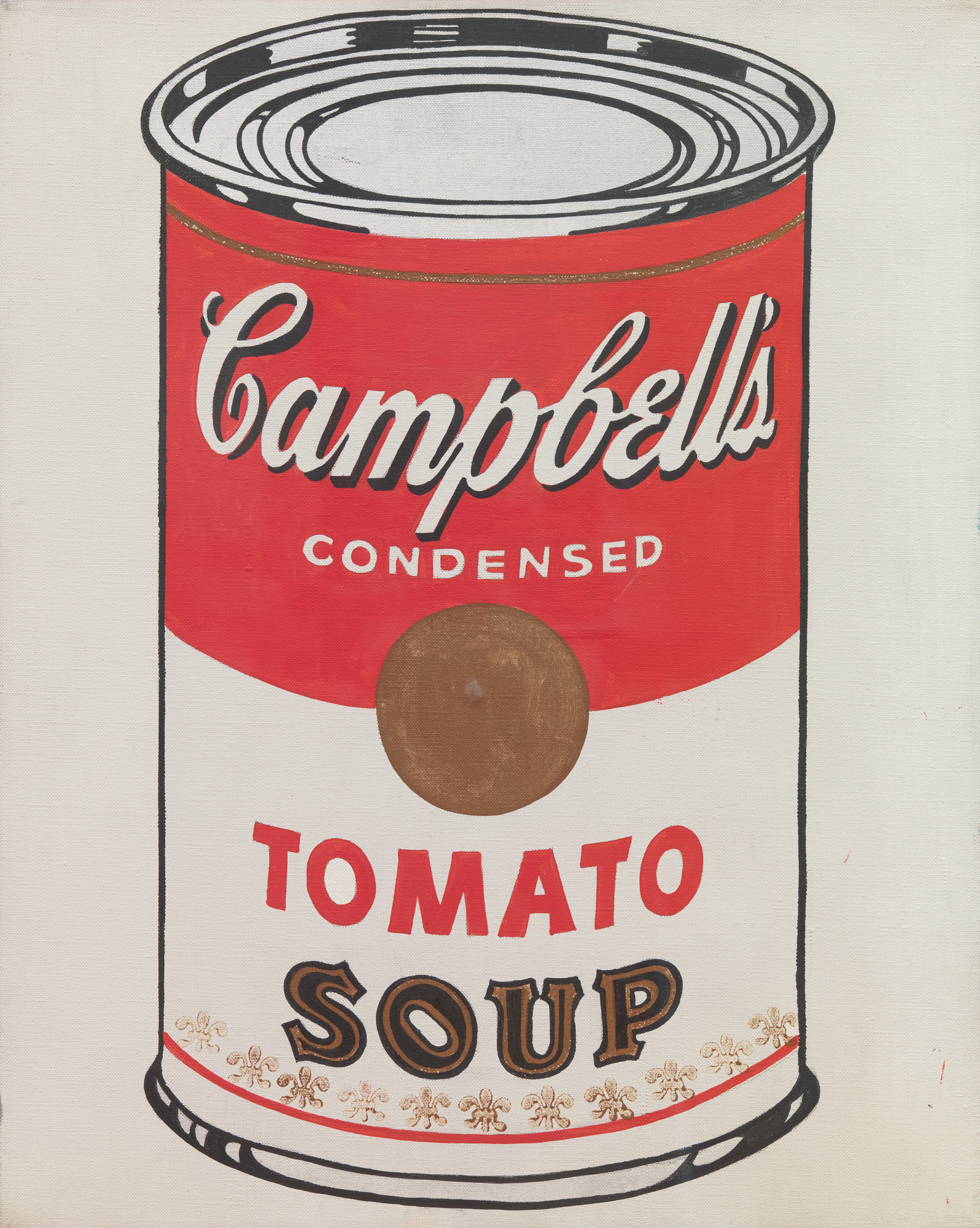 7. Lifestyles of the Rich and Famous
In the 1970s Warhol produced work for many celebrities, including: Mick Jagger, John Lennon and Diana Ross.
8. New York Academy of Art
In 1980, Andy Warhol was involved in the founding of The New York Academy of Art along with other artists, scholars and patrons of the arts including Stuart Pivar, Dennis Smith and Russell Wilkinson. The founders were passionate about fostering the resurgence of representational and figurative art and recognized the importance of classical education in drawing, painting and sculpture as a solid foundation for contemporary artists.
9. Andy Warhol Foundation for the Visual Arts
Andy Warhol died on 22nd February 1987 following post gallbladder surgery complications. He is buried at St John the Baptist Byzantine Cemetery, next to his parents. After Andy Warhol's death, his will was read out. According to his will, his estate (except for a few things) was to be auctioned to create a foundation that would work for the advancement of the visual arts. The auction of his estate resulted in collecting around $20 million. This money resulted in the formation of "Andy Warhol Foundation for the Visual Arts". The foundation has been contributing towards the enhancement of arts and overcoming the challenges it possesses since then.
10. Inspiration
Andy Warhol is an inspiration to many young and aspiring artists around the world. For this very reason, "The Andy Warhol Museum" has been built in his memory. The museum stands in Andy's hometown in Pittsburgh, Pennsylvania. It is the largest museum in America solely devoted to the art collection of a single artist. It has seven floors with over 17 galleries, 77 sculptures, 900 paintings, 2,000 paper works, 1,000 prints, 4,000 photographs and 4,350 films and videos.
Thank you for reading. I hope we have inspired you to visit the fascinating ARTIST TEXTILES exhibition at New Lanark, where you can see prints of Warhol's work alongside a host of  other talented artists including Picasso, Dali and Matisse. The exhibition now includes four more pieces of clothing made from printed silk textiles designed by Andy Warhol, all relatively new discoveries, with two of them never having been exhibited to the public before. The garments include two 'ice cream' dresses, the 'Buttons' dress and the 'Candy Apple' blouse.
Click here to book tickets and find out more about ARTIST TEXTILES Picasso to Warhol at New Lanark
Melissa – New Lanark Marketing and PR Officer
Sources:
http://www.tate.org.uk/kids/explore/who-is/who-andy-warhol
http://www.warhola.com/earlyart.html